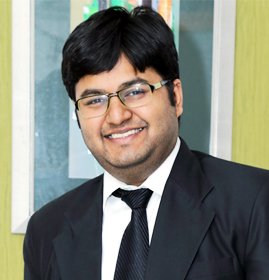 Mr. Prince Jain
He is an industrious and positive-minded Chartered Accountant in practice with experience of more than 5 years, He is a Commerce Graduate from Delhi University.
He has been practicing in various fields such as Transfer Pricing, Merger/ Acquisition, Assessment Proceedings, Tax Consultancy, Taxation-Indian and Foreign, Secretarial & RBI Compliances, Audit and other areas of commerce and is delivering his services successfully.
He manages a portfolio of multinational clients. Having vast knowledge of direct tax matters both domestic and international, he understands the risk involved in any transaction. He has been instrumental in successfully handling various transfer pricing matters including tax assessments and refunds. He also specializes in direct tax structuring which results in optimizing tax saving.
He is also providing advisory and compliances services to various clients on matters including set up consultancy, Service Tax, foreign investments, foreign exchange regulations, corporate and securities law.