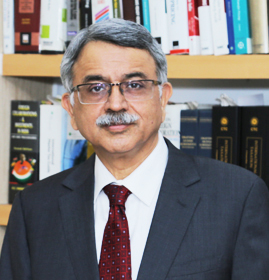 Mr. Vinay Talwar
More than 35 years of experience in Corporate Law and Securities Law, M&A/JV Structuring, FEMA/ RBI, Tax (including International Tax and Transfer Pricing), Finance Advisory, IT, Telecom, Recruitment & Executive Search. Handled multiple IPOs. Negotiated Strategic Alliances and Equity Participation with World leaders. Negotiated and finalised a number of Shareholder Agreements. Worked out Entry Strategies, Restructuring Plans, and Loan Syndication deals. Significant experience in dealing with the full range of business and legal challenges faced by emerging companies across Industries.
Extensive experience in capital and debt financing, domestic and international (FDI / ECB), acquisitions and divestments, with strong relationships with Banks/ Private Equity/ Investment / Merchant Banking companies. Successfully promoted and set-up two leading software, internet services and computer education service companies.
Fellow member of the Institute of Chartered Accountants. He has over the years established a good global network of contacts in the Banking, Finance, Legal, Information Technology (IT), Telecommunications, Insurance and Executive Search Industries.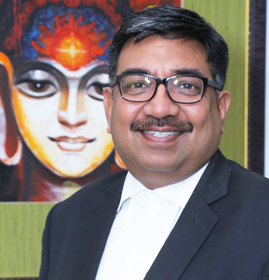 Mr. Ashish Aggarwal
Mr. Ashish Aggarwal is one of the Founder of Corporate Consultants and is a corporate lawyer having an experience of 25 years. He has been rendering legal consultancy and services across a broad spectrum of clients. He is a commerce graduate of SRCC, Delhi University. He has been an elected Member of Executive Committee of Delhi Bar Association and is also appointed as a mediator by the Hon'ble High Court of Delhi. 
He regularly advises on all kinds of corporate M&A transactions and on tailoring the target or target assets to the client's needs to drafting and negotiating the respective contractual and ancillary documentation.
He represents clients before Hon'ble Supreme Court of India, Hon'ble High Courts, National Company Law Tribunal, Special Courts under Companies Act and other regulatory bodies including the Reserve Bank of India ("RBI"), the Securities and Exchange Board of India ("SEBI") and the Ministry of Finance ("MOF").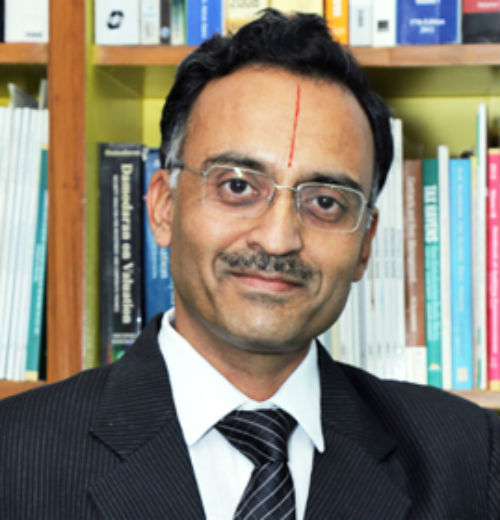 Mr. Ajay Baheti
Mr. Ajay Baheti, a Chartered Accountant and Cost Accountant by qualification (gold medalist), has an experience of more than 28 years. He has extensive expertise in Taxation (both Direct and Indirect taxes), Audit & Certification services as well as Company law matters.
He has a strong network of relationships across the corporate world and substantial experience in managing complex assignments.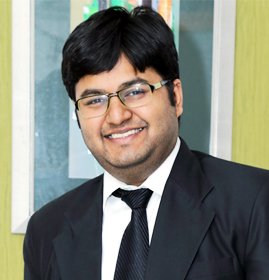 Mr. Prince Jain
He is an industrious and positive-minded Chartered Accountant in practice with experience of more than 5 years, He is a Commerce Graduate from Delhi University.
He has been practicing in various fields such as Transfer Pricing, Merger/ Acquisition, Assessment Proceedings, Tax Consultancy, Taxation-Indian and Foreign, Secretarial & RBI Compliances, Audit and other areas of commerce and is delivering his services successfully.
He manages a portfolio of multinational clients. Having vast knowledge of direct tax matters both domestic and international, he understands the risk involved in any transaction. He has been instrumental in successfully handling various transfer pricing matters including tax assessments and refunds. He also specializes in direct tax structuring which results in optimizing tax saving.
He is also providing advisory and compliances services to various clients on matters including set up consultancy, Service Tax, foreign investments, foreign exchange regulations, corporate and securities law.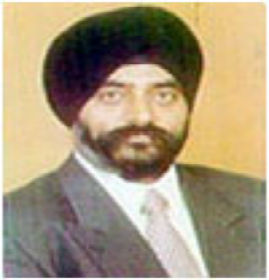 Mr. Darshan S Sachdev
Mr. Darshan S Sachdev an alumnus of Harvard Business school of Boston and IIM of Ahmadabad brings with him an experience of over 25 years of running and managing various companies professionally and out of which he headed a publicly traded company for over 12 years and paid an uninterrupted dividend for 10 years. His last paid dividend was 24%. Under his dynamic leadership one of his companies was ranked 6th largest Investment Banker in 1996- 1997 in terms of number of IPO's managed in any single year out of private Investment bankers.
He also acted as an Advisor to Bank of India and organized road shows overseas when this Bank went Public. Mr. Sachdev was also a regular commentator on TV on financial market in India and has written two books namely HOW TO INVEST and HOW TO START BUSINESS IN INDIA. Mr. Sachdev is well conversant with all the intricacies of doing business in India and USA and has been advising various Business houses on various issues of Business related matters. Mr. Sachdev now heads International business services Inc a corporation based out of New Jersey. Mr. Sachdev also served as Regional director on the powerful Body of Leasing Association of India.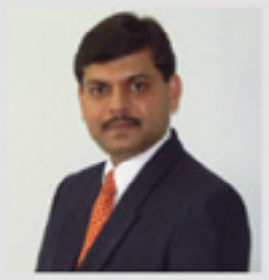 Mr. Vineet Gupta
Vineet Gupta, a Gold Medalist of Institute of Chartered Accountants of India, an alumnus of Faculty of Management Studies (FMS), Delhi and member of Institute of Certified Management Accountant (Australia). He has worked for more than 20 years with prestigious Indian and International Corporations like E.I.DuPont (USA), Oracle Corp. (USA), General Motors (USA) & AXA Group (France) in India and abroad.
His speciality is Forex and Commodity risk Management, Financial Feasibility study of Domestic & International large investment project, business valuation, capital structuring, Domestic & International capital markets and corporate white collar fraud investigations.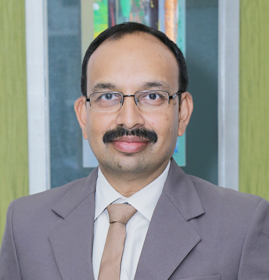 Mr. Atul Maheshwari
A Chartered Accountant by profession, Mr Atul Maheshwari holds wide experience in loan syndication and debt funding. He also holds expertise in Audit, Accounts, Project Finance, Direct Taxation, Field investigations and Surveys.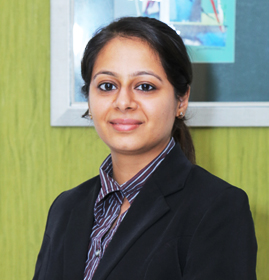 Ms. Parul Choudhary
Ms. Parul Choudhary is an Associated Company Secretary having experience of more than 2 Years. She is a Commerce Graduate from Shaheed Bhagat Singh College. She possesses in-depth knowledge of Corporate Law affairs; proficient in managing a vast array of secretarial issues, drafting/ vetting various secretarial, commercial agreements and legal documents and resolving critical secretarial and legal issues.
She is providing advisory and compliances services to various clients relating to Secretarial and Legal matters.
She has proven capabilities in arranging and convening Board Meetings/ General Meetings of Companies. She possesses expertise in the field of Corporate Law, SEBI – Listing Compliances, formation of Company, Due Diligence, FEMA Compliances etc.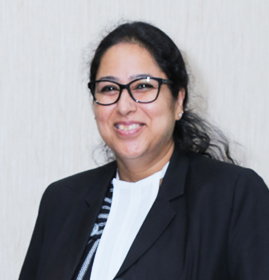 Ms. Gurkamal Hora Arora
Ms. Gurkamal Hora Arora is a corporate lawyer having an experience of about 20 years. She joined Intellect Law Partners (earlier known as Ashish Aggarwal & Co.) in the year 1997. A Science graduate from Hansraj College, Delhi University, she is a member of various associations like the Delhi High Court Bar Association and Delhi Bar Association. She is also a mediator appointed by the Hon'ble High Court of Delhi.
While associated with the firm, she has been handling hard core litigation matters and providing legal consultancy in various fields of law including matters concerning IPR's, Commercial, Company Law, Civil law, Banking, Arbitration, Consumer and Negotiable Instruments etc. before the Hon'ble Supreme Court of India, Hon'ble High Court of Delhi, Hon'ble Company Law Board, Debt Recovery Tribunal, Debt Recovery Appellate Tribunal, Hon'ble National Consumer Disputes Redressal Commission as well as its State Commission, District Courts, Delhi, and a number of Arbitrators.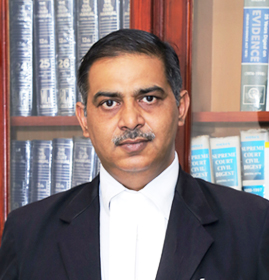 Mr. Amit Bhatnagar
Mr. Amit Bhatnagar handling the litigation matters relating to Delhi Rent Control Act, Transfer of property Act, Negotiable Instruments Act, Arbitration & Conciliation Act, Companies Act, SEBI Act, P.C. Act etc. before various Ld. District Courts, Hon'ble High Court of Delhi, Hon'ble Debt Recovery Tribunal, Hon'ble Debt Recovery Appellant Tribunal, Ld. Consumer Forums and Hon'ble NCDRC and in their respective Appellate forums.
He has a good command over almost all kinds of civil and corporate litigations as the prosecutions initiated by the ROC, SEBI against the Companies under various provisions of Companies Act, SEBI Act and related various regulations as well as prosecutions initiated by the CBI under the Prevention of Corruption Act. He has rich experience of litigation in the Courts of various states of India including Delhi, Punjab, Haryana, Chandigarh, Uttar Pradesh, Madhya Pradesh, Chhattisgarh and Bihar. A science postgraduate and an advocate, Mr. Amit is a member of various Bar associations of Delhi.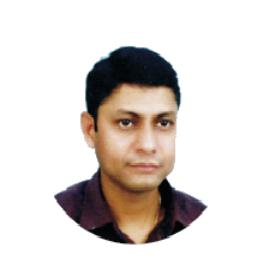 Mr. Aashish Gupta
Aashish Gupta, a law graduate, with expertise in Intellectual Property Rights (IPR) for past 10 years. It encompasses protection and registration of intellectual property rights, intellectual property and technology transfer agreements and representing the clients before competent authorities in case of disputes. The trademark practice includes determination of trademark and service mark availability, preparation and prosecution of trademark applications and counseling clients with regard to the selection, use and enforcement of trademarks.
The patent practice includes advising clients about patentability of inventions, preparation and prosecution of patent applications and addressing questions of validity and infringement of patents. In the area of copyrights for artistic, literary, music and cinematography, his practice includes registering and enforcing copyrights as well as advising clients with regard to the scope and use of their copyright protection.