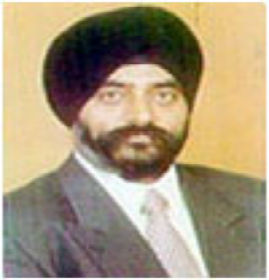 Mr. Darshan S Sachdev
Mr. Darshan S Sachdev an alumnus of Harvard Business school of Boston and IIM of Ahmadabad brings with him an experience of over 25 years of running and managing various companies professionally and out of which he headed a publicly traded company for over 12 years and paid an uninterrupted dividend for 10 years. His last paid dividend was 24%. Under his dynamic leadership one of his companies was ranked 6th largest Investment Banker in 1996- 1997 in terms of number of IPO's managed in any single year out of private Investment bankers.
He also acted as an Advisor to Bank of India and organized road shows overseas when this Bank went Public. Mr. Sachdev was also a regular commentator on TV on financial market in India and has written two books namely HOW TO INVEST and HOW TO START BUSINESS IN INDIA. Mr. Sachdev is well conversant with all the intricacies of doing business in India and USA and has been advising various Business houses on various issues of Business related matters. Mr. Sachdev now heads International business services Inc a corporation based out of New Jersey. Mr. Sachdev also served as Regional director on the powerful Body of Leasing Association of India.