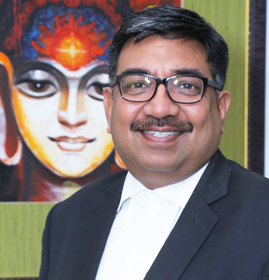 Mr. Ashish Aggarwal
Mr. Ashish Aggarwal is one of the Founder of Corporate Consultants and is a corporate lawyer having an experience of 25 years. He has been rendering legal consultancy and services across a broad spectrum of clients. He is a commerce graduate of SRCC, Delhi University. He has been an elected Member of Executive Committee of Delhi Bar Association and is also appointed as a mediator by the Hon'ble High Court of Delhi. 
He regularly advises on all kinds of corporate M&A transactions and on tailoring the target or target assets to the client's needs to drafting and negotiating the respective contractual and ancillary documentation.
He represents clients before Hon'ble Supreme Court of India, Hon'ble High Courts, National Company Law Tribunal, Special Courts under Companies Act and other regulatory bodies including the Reserve Bank of India ("RBI"), the Securities and Exchange Board of India ("SEBI") and the Ministry of Finance ("MOF").