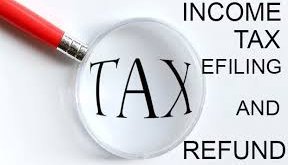 How technology is changing the game at the compliance end, the lower end of the Tax food chain.
The speed at which fin tech firms, such as ClearTax, are gaining traction with users is amazing, it goes to clearly show that Indians are increasingly adopting technological solutions for solving their problems. With this, I guess, the people doing these lower end jobs, across service sectors, need to start worrying and re-skilling as they might just be out of jobs very soon.
"ClearTax, a start-up that helps individuals and businesses file their tax returns online, has raised $12 million in a funding round led by SAIF Partners, the firm said on Friday.
The firm, run by Defmacro Software Pvt. Ltd, in May raised $2 million from venture capital firm Sequoia Capital India, and Paypal co-founder Peter Thiel's Founders Fund Angel, a seed stage venture firm. ClearTax is Founders Fund's first investment in India.
The firm, which in 2015 saw a million users use its online portal, is eyeing close to three million users in 2016. ClearTax has partnered with 1,000 chartered accountants, helping them file tax returns, across the country.
The firm gets 60% of its business from offering its services to institutions and the rest comes from directly transacting with consumers. It did not disclose its annual turnover. It works with over 300 small and medium businesses and 11 banks."
News Source: Mint